Universities create discreet ways to let educators test new classroom technologies.
Campus Technology 01/27/10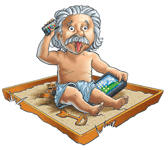 With an hour to burn before his next class, the sociology professor opted not to catch up on paperwork or step outside for some fresh air, but instead to spend that 60-minute window in the university technology incubator, or "sandbox."
Armed with a tablet and pen, he entered a room where desks are arranged in a way that maximizes the learning environment, and where desktop computers, netbooks, whiteboards, and the latest software programs are his to play with. An hour later, the professor emerged from the technology sandbox with a better grasp of which software applications he'd like to use with his own students, and hands-on experience using the latest netbook.
The scene described above is playing out in institutions of higher education across the nation, where the sheer volume of innovation, combined with funding and time constraints, makes the technology selection, testing, and integration process extremely challenging. Using both physical (classroom space) and virtual (where applications are housed online) technology sandboxes, educators are testing out new technology and exploring its use in the classroom in a discreet way that requires little or no intervention.
"With so much technology being developed for the education space, it's becoming critical for schools to use these 'Einstein laboratories,'" says Jim Wolfgang, director of the digital innovation group at Georgia College, "so that educators can get in there and figure out how the technology can be applied in the classroom."
Building the Sandbox
With time constraints and budgetary issues taking their toll on today's higher ed environment, technology sandboxes provide a viable way to learn if specific hardware, software, equipment, and even classroom furniture are worth the subsequent investment.
Manchester Community College (CT) built a technology sandbox for faculty and staff about eight years ago. Accessible via key code during school hours, the room is equipped with two PCs, three Macs, scanners, audiovisual equipment , and a wide range of software applications for faculty to experiment with. Because the space doubles as a technology training room, it's also equipped with instructor stations.
When selecting technologies for the sandbox, Bonnie Riedinger, director of educational technology and distance learning, says she and her team attend conferences, sit in on workshops, and network with faculty members to come up with viable options. Some choices target specific disciplines, while others—such as tablet PCs—are applied across various disciplines. "We're always on the lookout for new innovations," says Riedinger, "and we're willing to experiment."
One piece of technology that made its way out of experimentation and into the classroom is Camtasia Studio, screen-recording and presentation software that allows users to capture an image from the computer and display it on a monitor. "This technology is one of the most useful to come from our sandbox," says Riedinger. "It's great for tutorials, and for working with distance learning students who wouldn't otherwise be able to see what the instructor is demonstrating."
For further reading, click here
 Article Source of Reference: Campus Technology, Playing in Einstein's Lab, pg. 11 ( February 2010) Volume 23 Number 6